U.S. created Taliban, not us, says Farooq Abdullah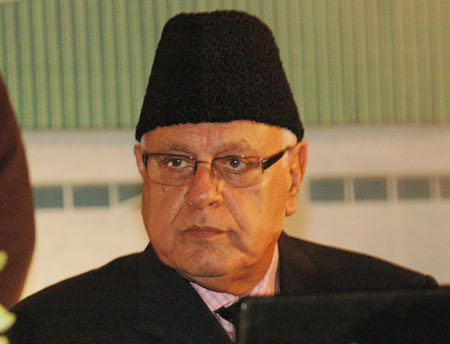 Sambhal, (Uttar Pradesh), Nov.18 (ANI): National Conference chief Farooq Abdullah on Wednesday blamed the United States of America for rising terrorism across the world and demanded an explanation from President Barack Obama for giving financial assistance to countries encouraging terrorism.
"I want to ask United States of America as who gave training to these terrorists. Who created Taliban? Is there a good Taliban or bad Taliban, terrorists are terrorists. What are they doing in Syria? They(USA) are the ones who encouraged terrorism and now telling India to take action against terrorism. Terrorism around the world is given by west. These attacks around the world are done by the terrorists which have been trained by United States," Abdullah told the media here.
"First United States should give an explanation of giving financial assistance and weapons to countries in which terrorism are encouraged. So, before pointing fingers at others they should look at themselves," he added. (ANI)